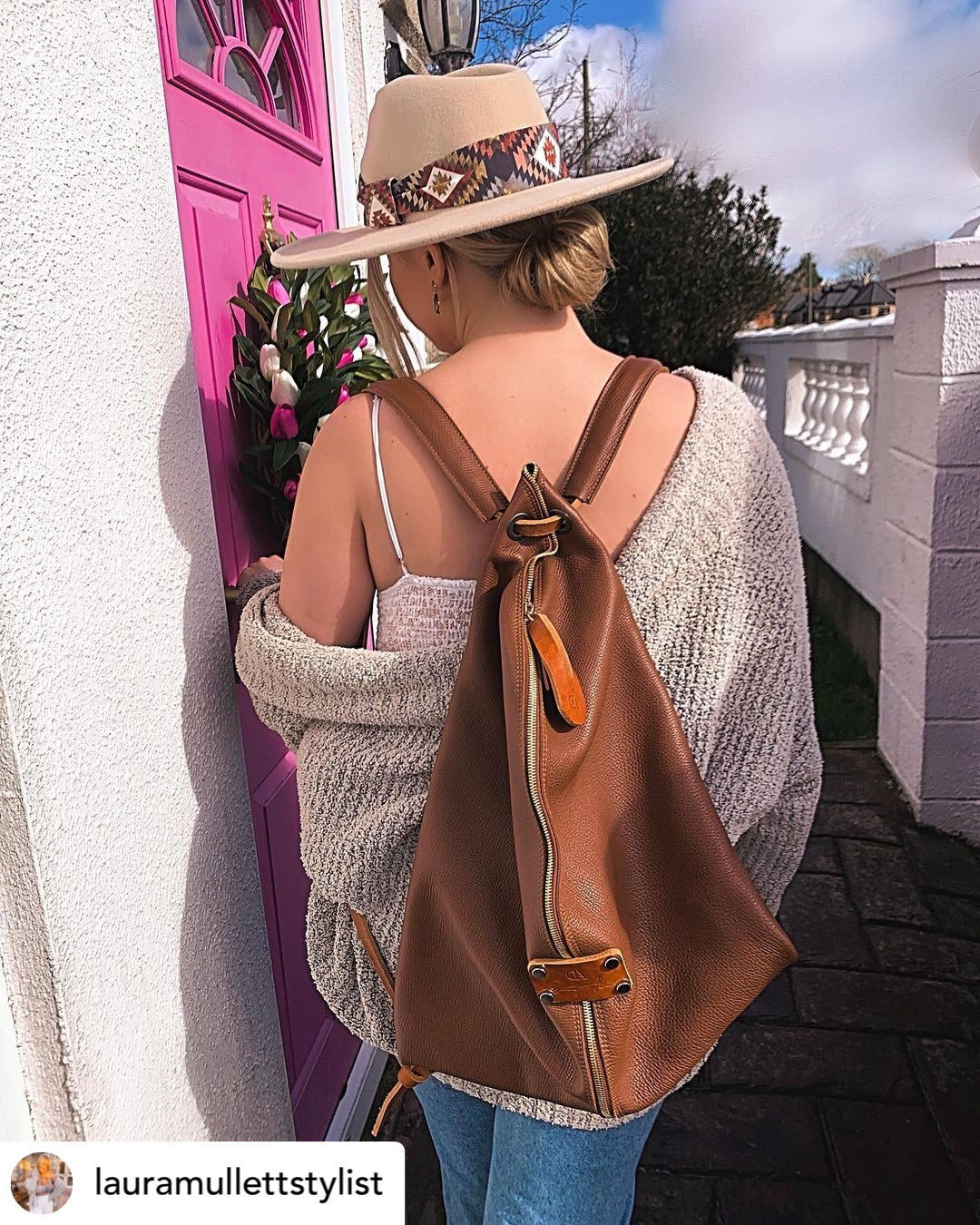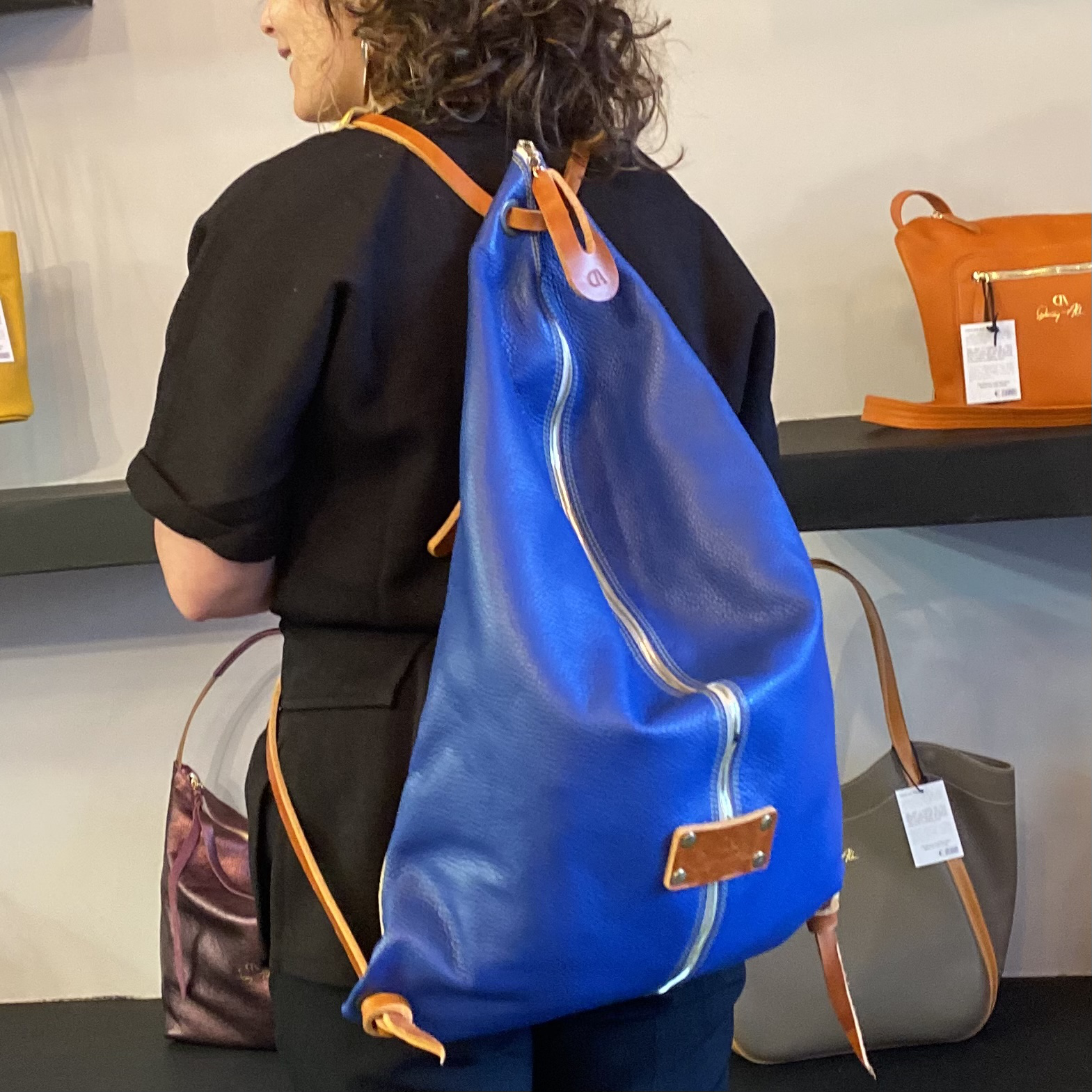 Wow, you brighten up the room with your smile! Please let me introduce myself.
I am Crest, the backpack
I'm the greatest backpack that you ever have seen. Do you wonder how I was born so handsome? Simple: my architect's vivid imagination was applied on soft Italian leather combined with sturdy English bridle leather, and once again, he added his experienced craftmanship. I am roomy enough so you can take me on a trip or on your daily adventures. My adjustable straps sit very comfortably on your shoulders and my safe closure allows you to wear me with confidence. How to show your care for me? Treat me with love and read the FAQ.
See you on your next adventure!
My details are
Size: L 39 cm x W 10 to 23 cm x H 57.5 cm
Strap length: 75 cm
Strap over the shoulders: adjustable
Designer: Danny Albu
Crest (XL)