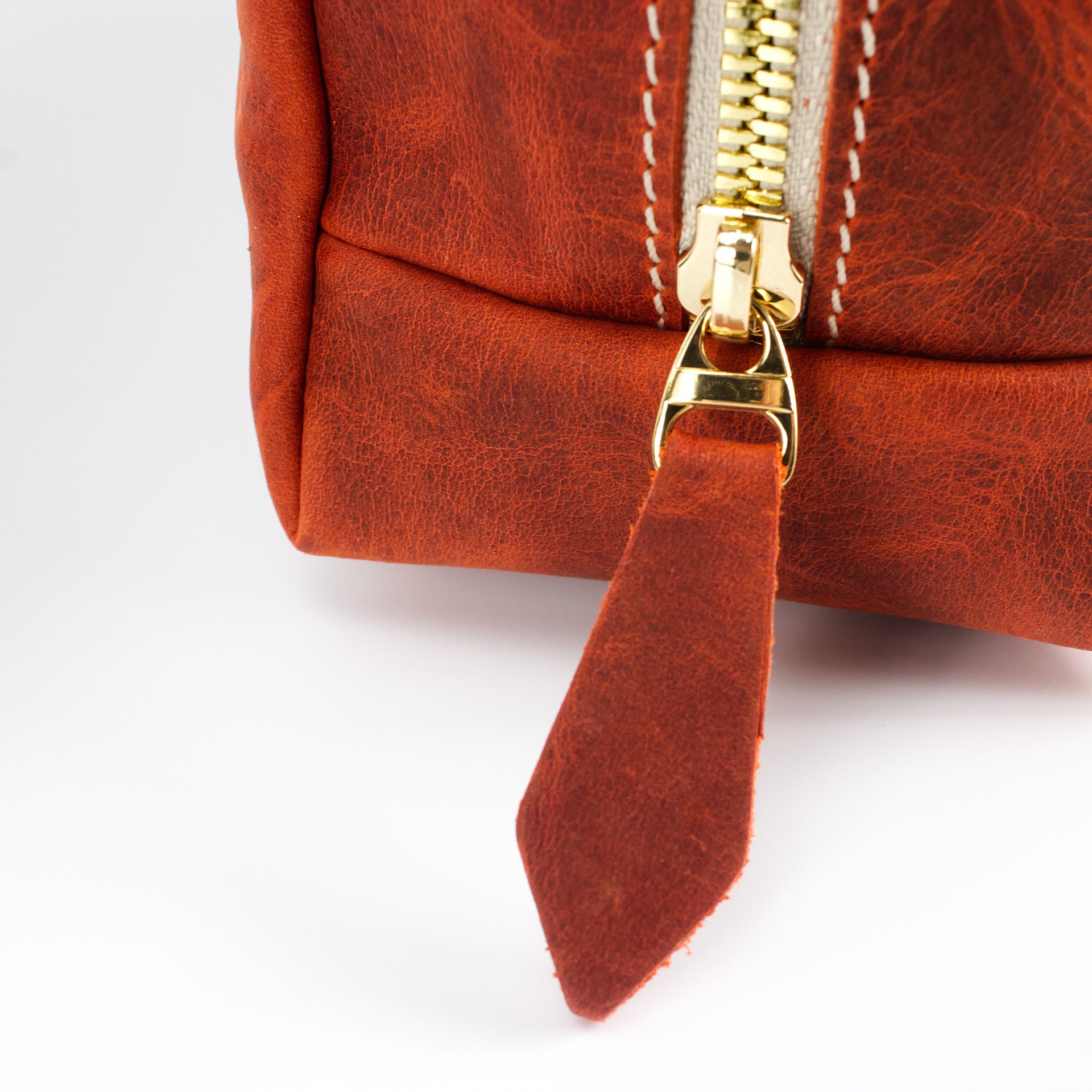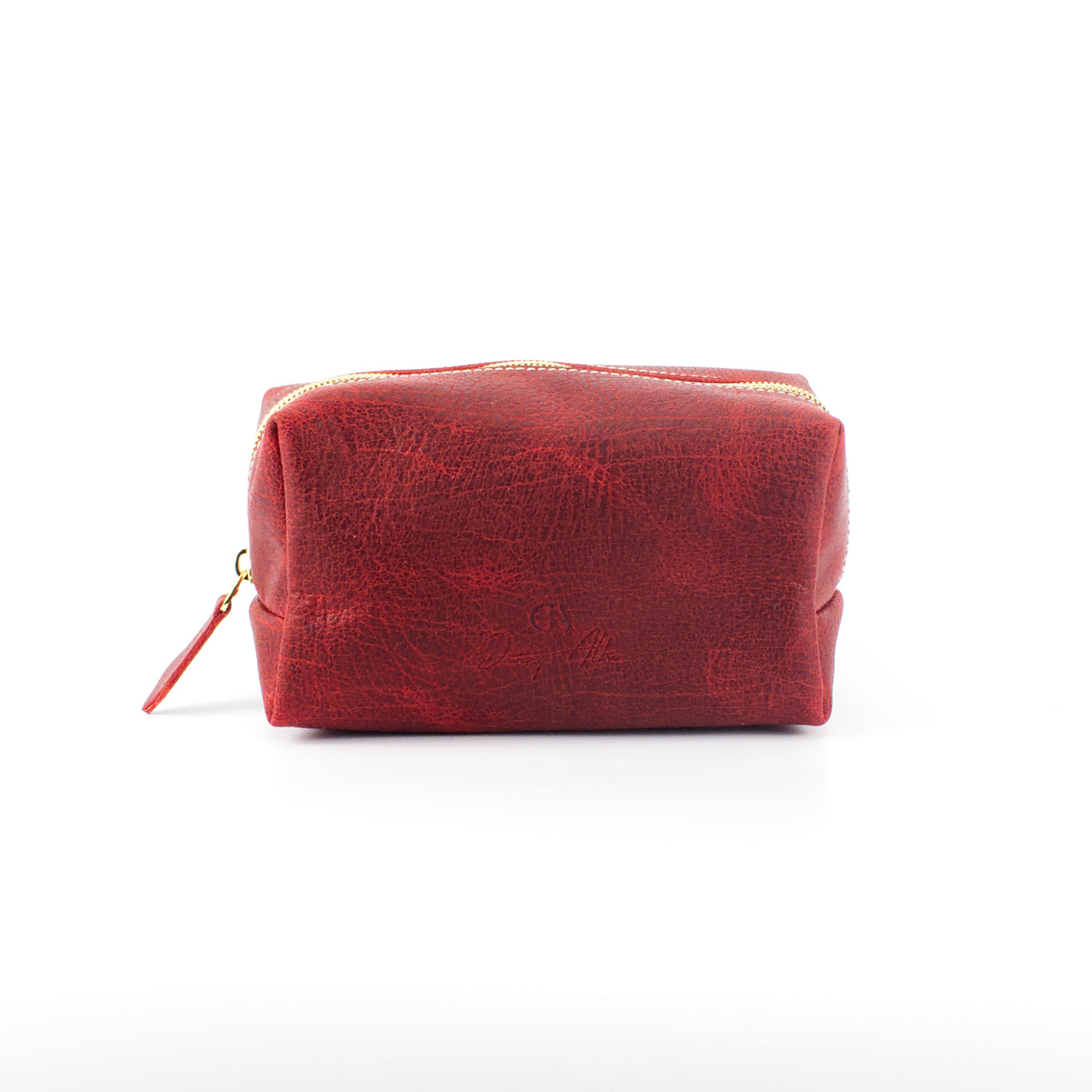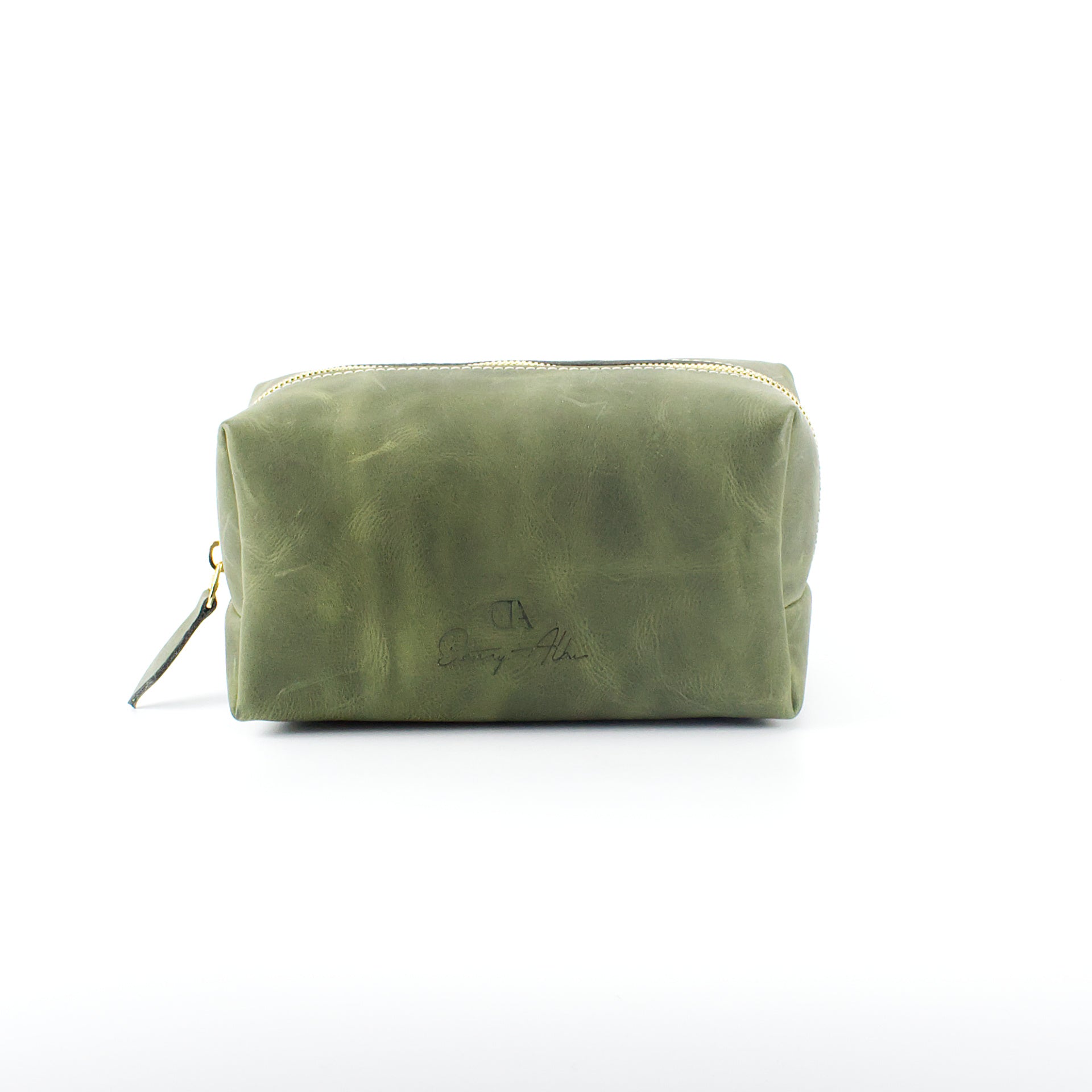 Great to meet you here! ! Let me introduce myself:
 My name is Carey
I am a versatile toiletry bag made of high quality pull up leather. I can store not only your toiletries or cosmetics but also your medical treatment and anything else you would allow me to hold. It will come in handy for you to use me every day and even when you travel. My beautiful ergonomic shape makes it easy to fit in a handbag, suitcase, car or on a shelf at home. I have been made from quality pull up leather, without lining so you can even smell the fine scent of genuine leather every time you open me. I consist of one main compartment with a neat and clean inside look, where you can store your belongings. My zipped closure will keep them safe.
I would look very awesome on your bathroom shelf and I can also be a quiet trip companion. If you wish to make someone happy, I can do that too, as a wonderful memorable gift.
How should you care for me? Show me some love and read the FAQ.
I can't wait to meet you!
My details are
Size: L 18.5 cm x W 9 cm x H 10 cm
Designer: Danny Albu
Carey - Toiletry Bag