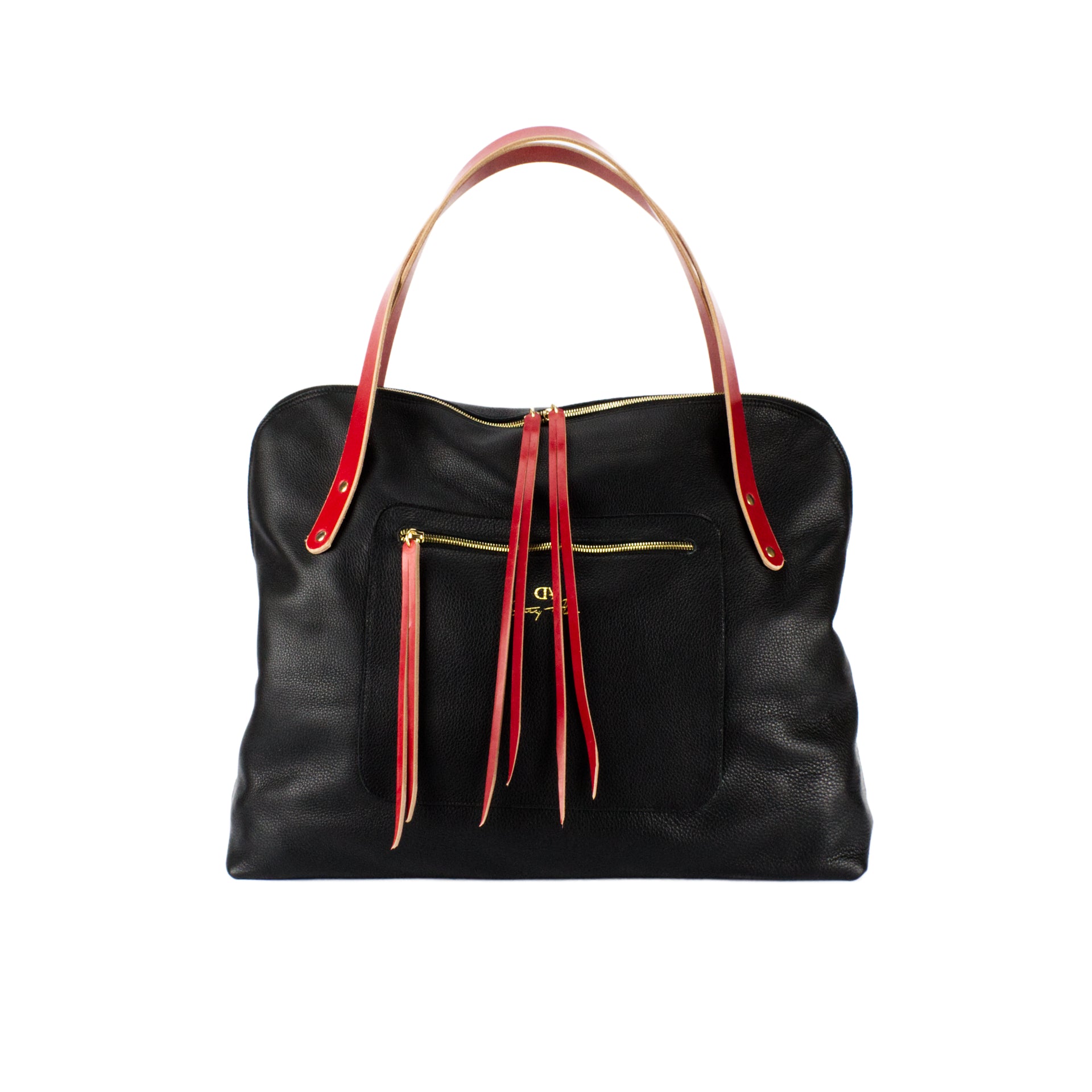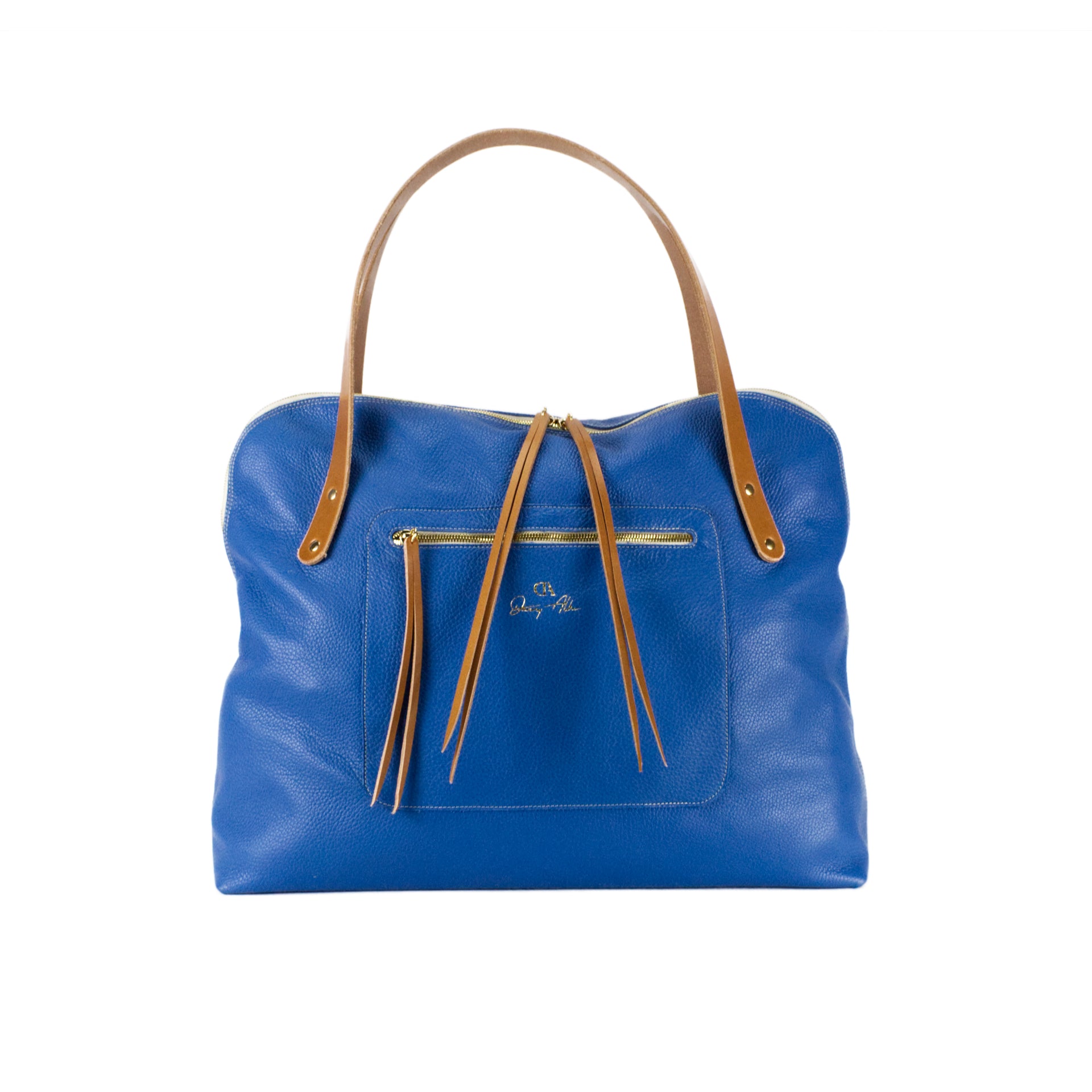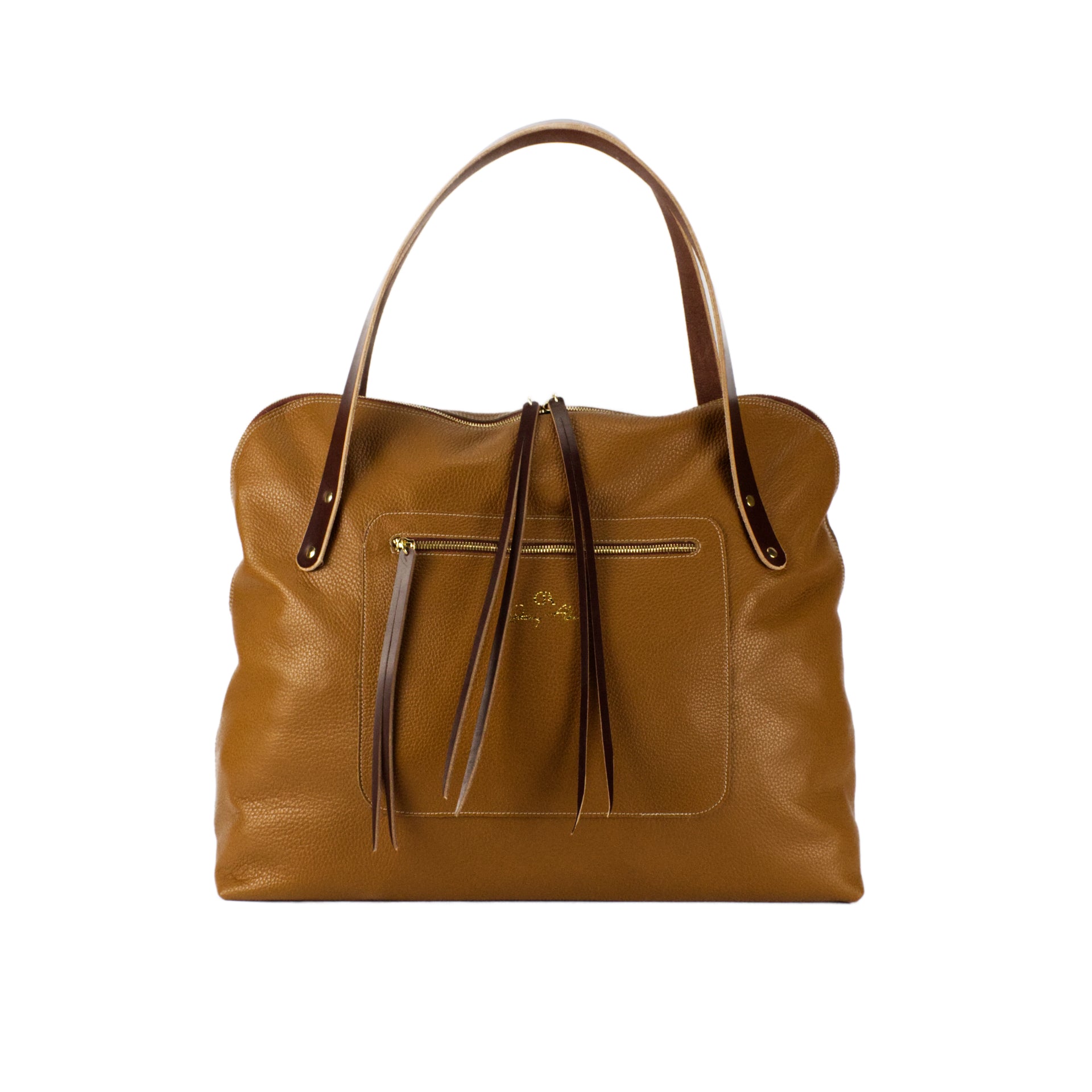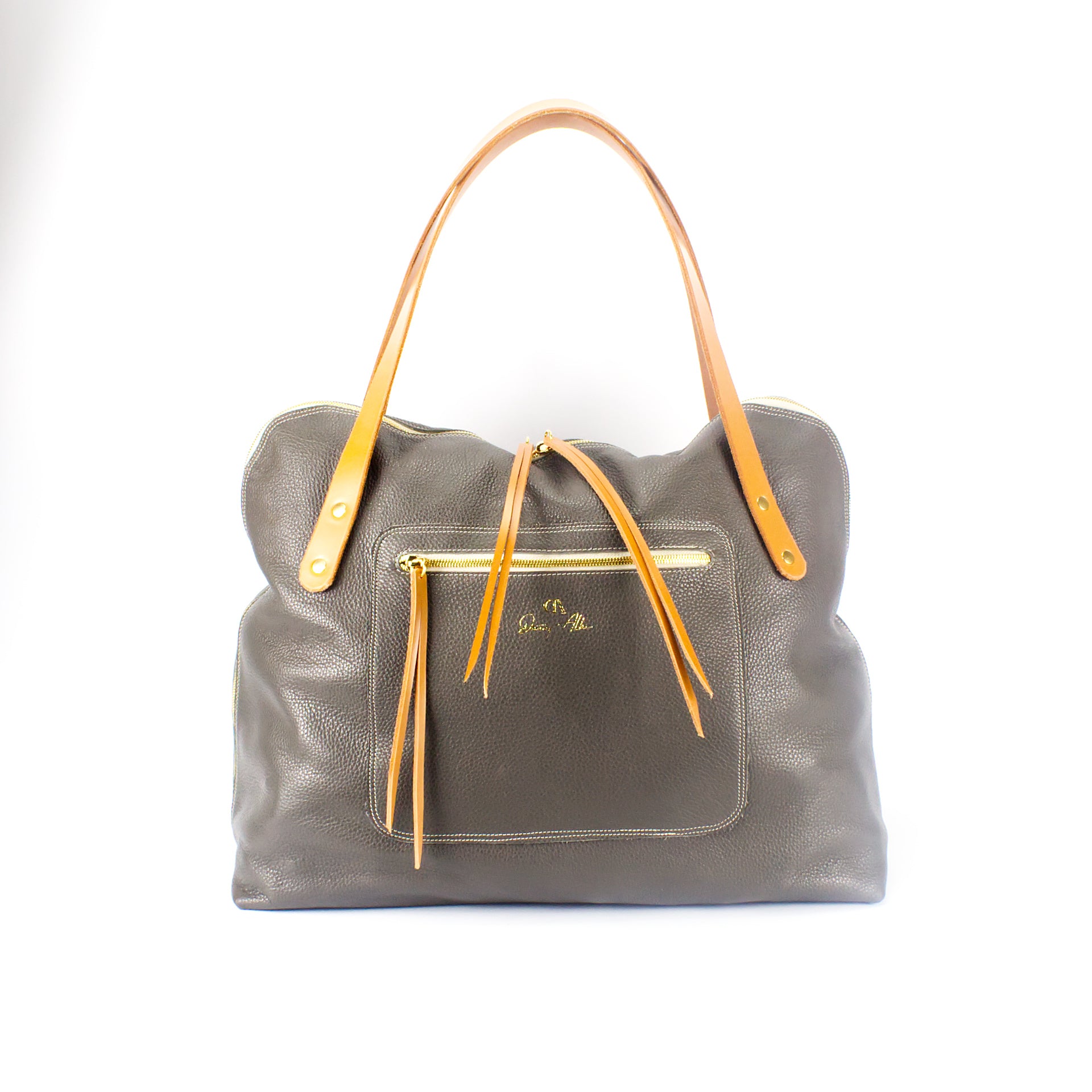 I am delighted to see that I caught your attention! Please allow me to introduce myself.
My name is Weekender
I am a smart, versatile bag, created using soft Italian leather combined with English bridle leather. Roomy enough to hold all of your travel essentials, I have two sturdy handles aswell as a zip-around closure. My two way head to head zipper can be opened or closed in two opposite directions at the same time. A big advantage of this closure is that it lets you unzip one of the sides of the bag while leaving the other closed. My external pocket also has a zip closure and will perfectly fit your phone, keys, and other necessary small items. You know yourself.
How to reveal your care for me? Treat me with love and read the FAQ.
I am looking forward to travelling with style, together!
My details are
Size: L 49 cm x H 39 cm
Bottom width: 20 cm
Pocket size: L 25 cm x H 21 cm
Designer: Danny Albu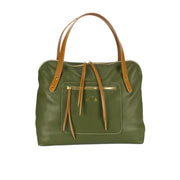 Weekender