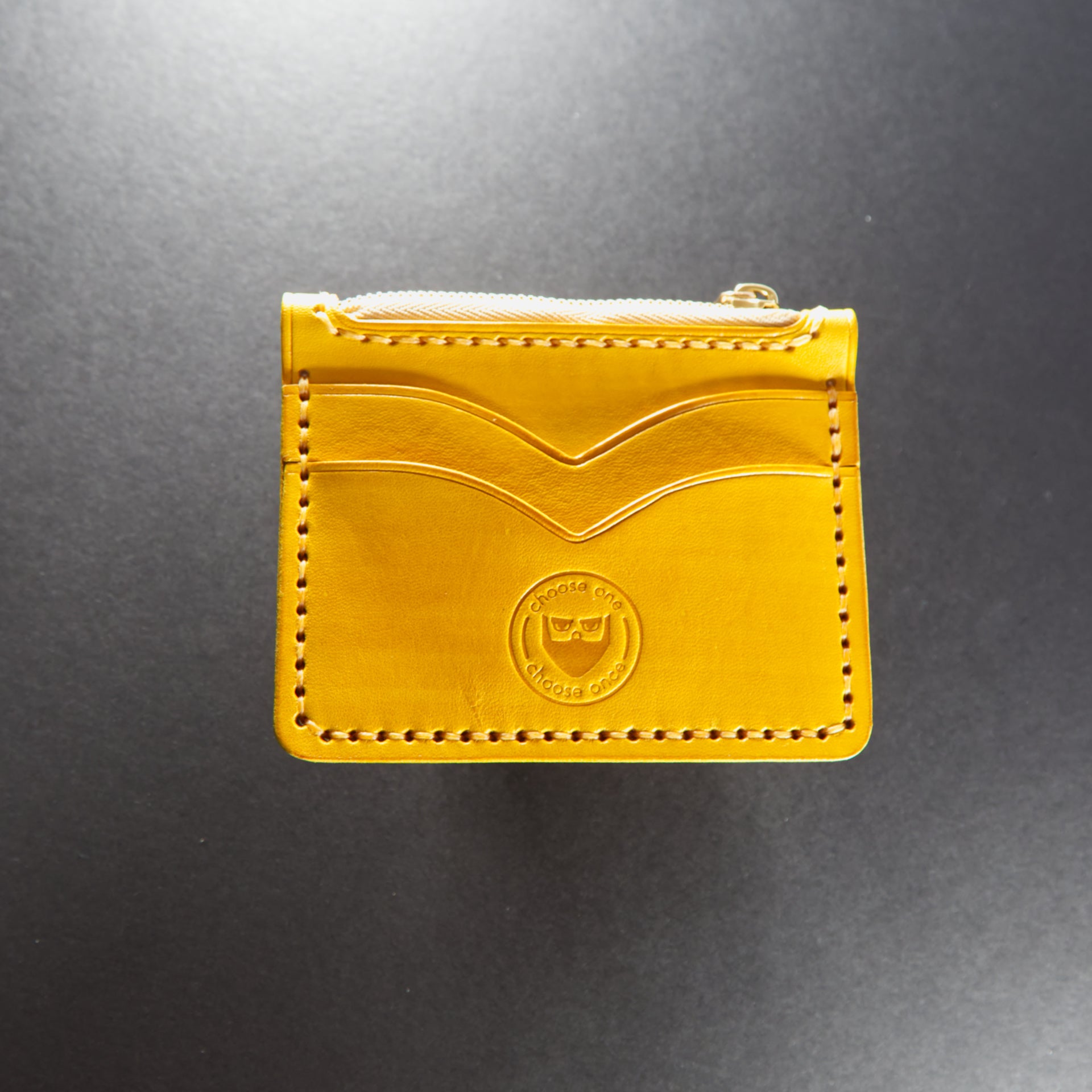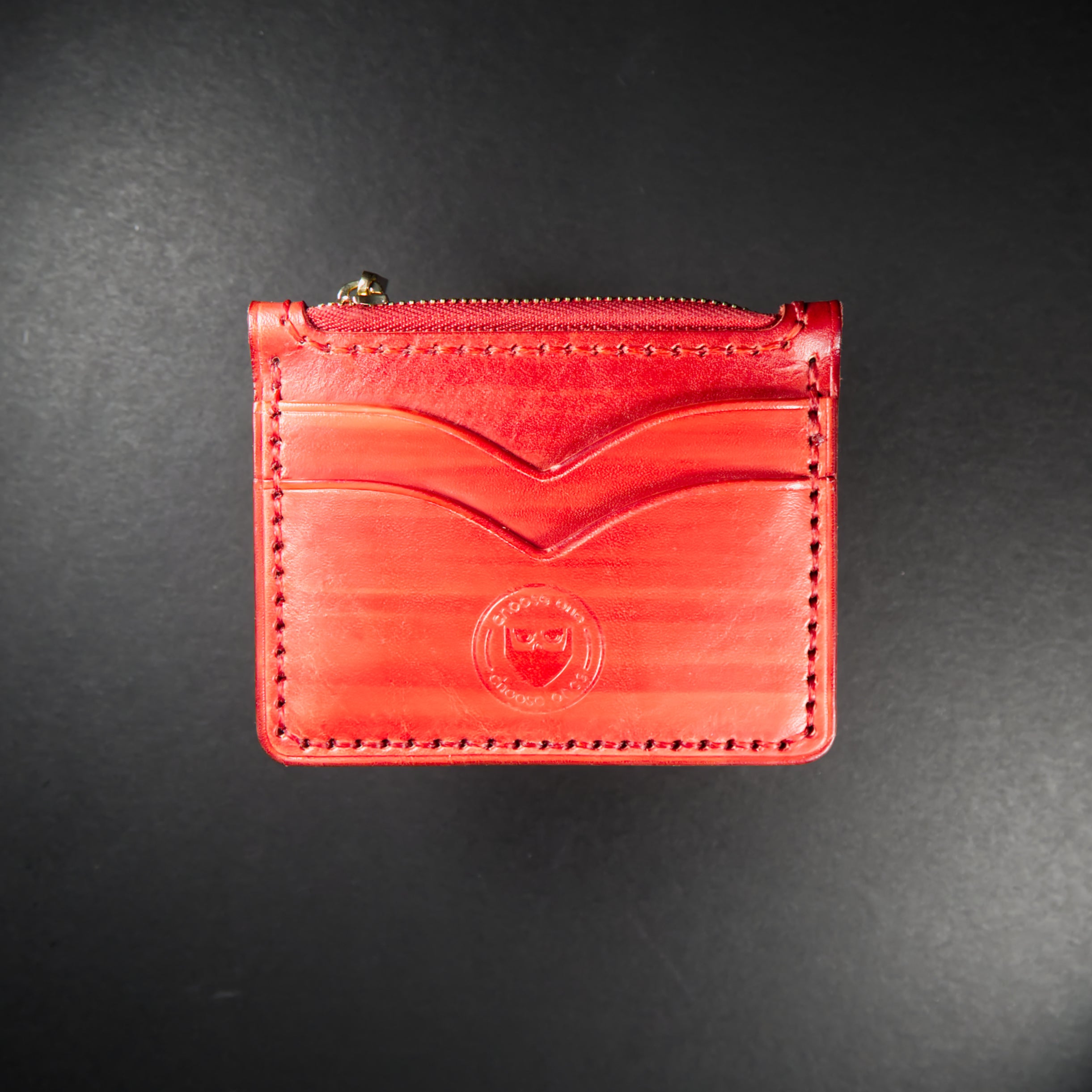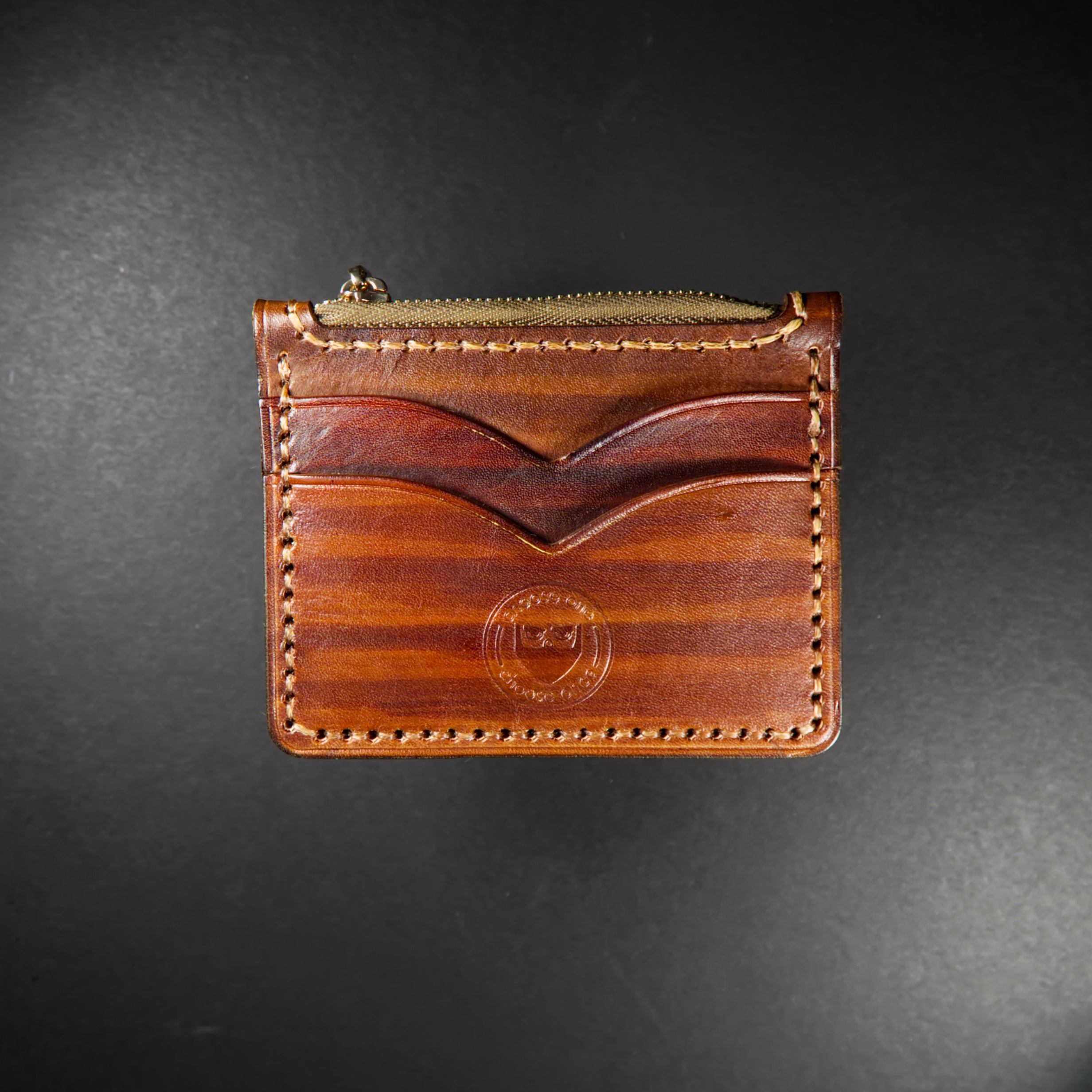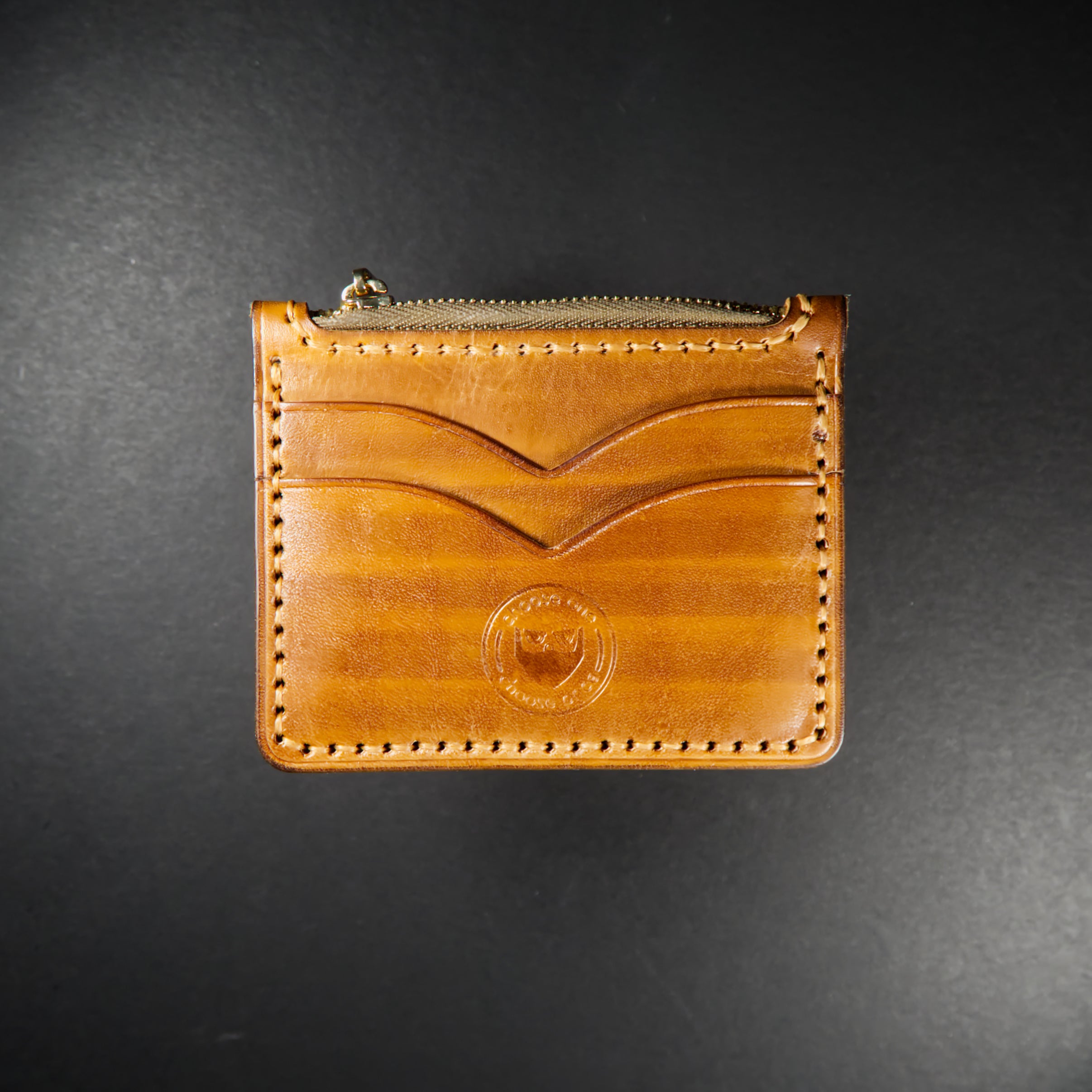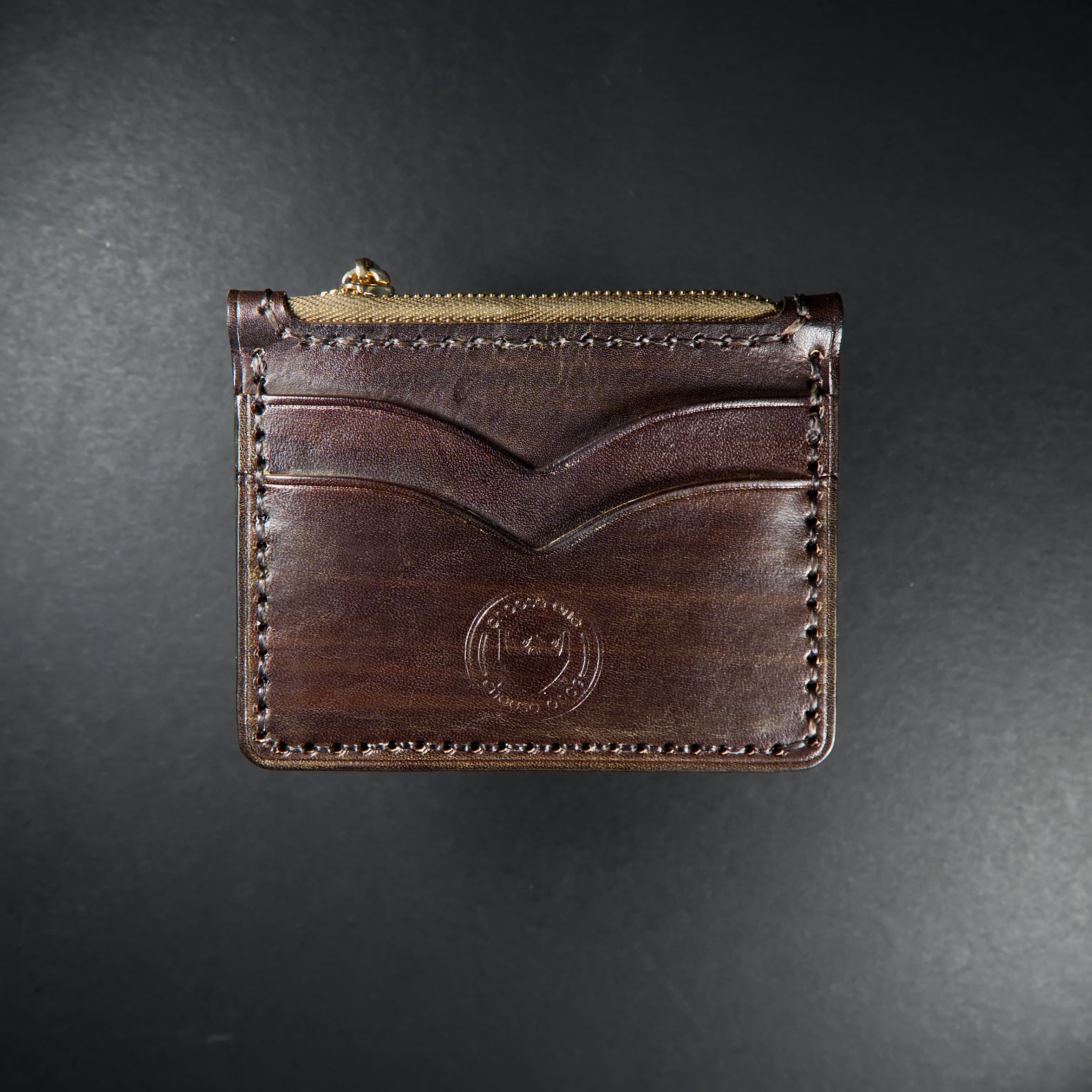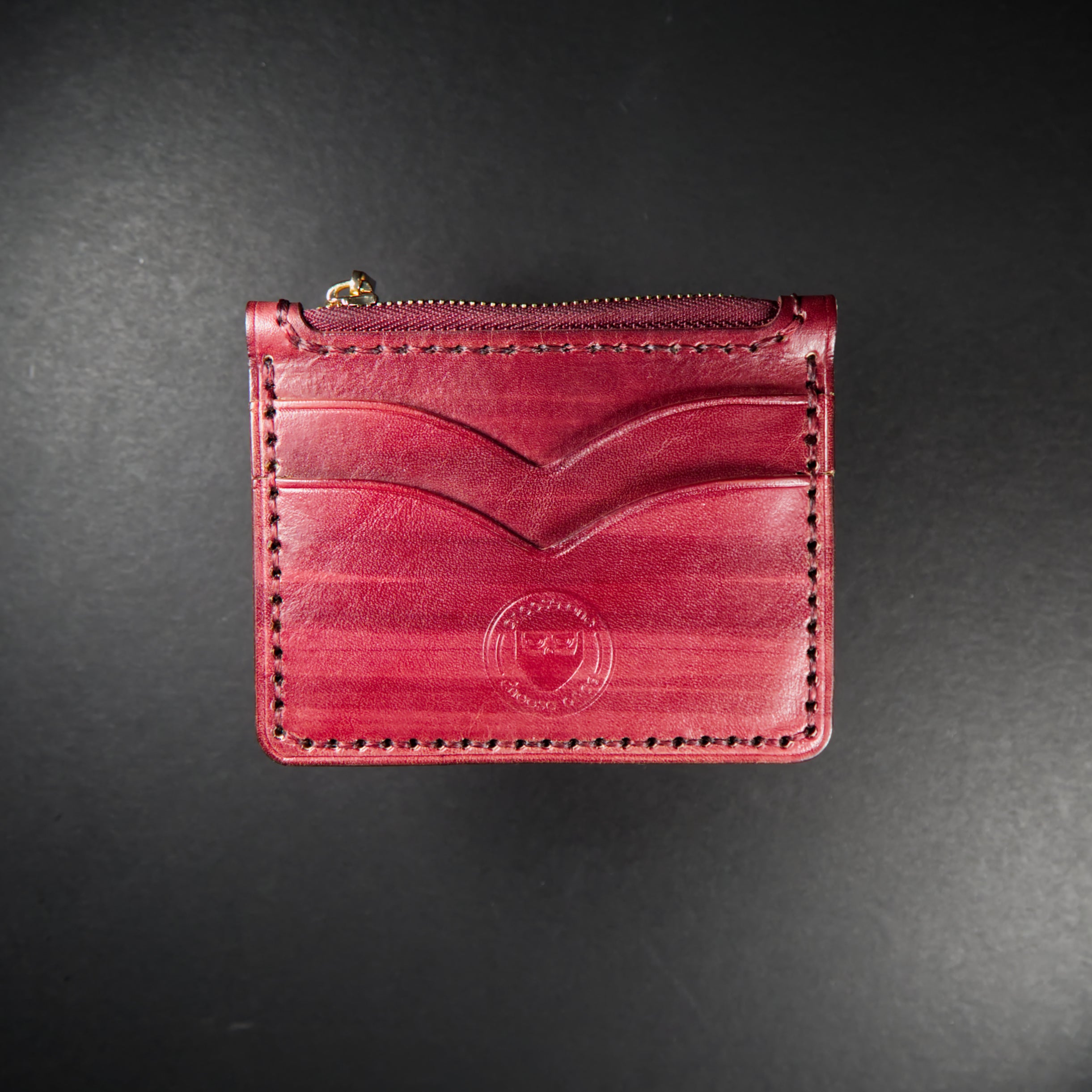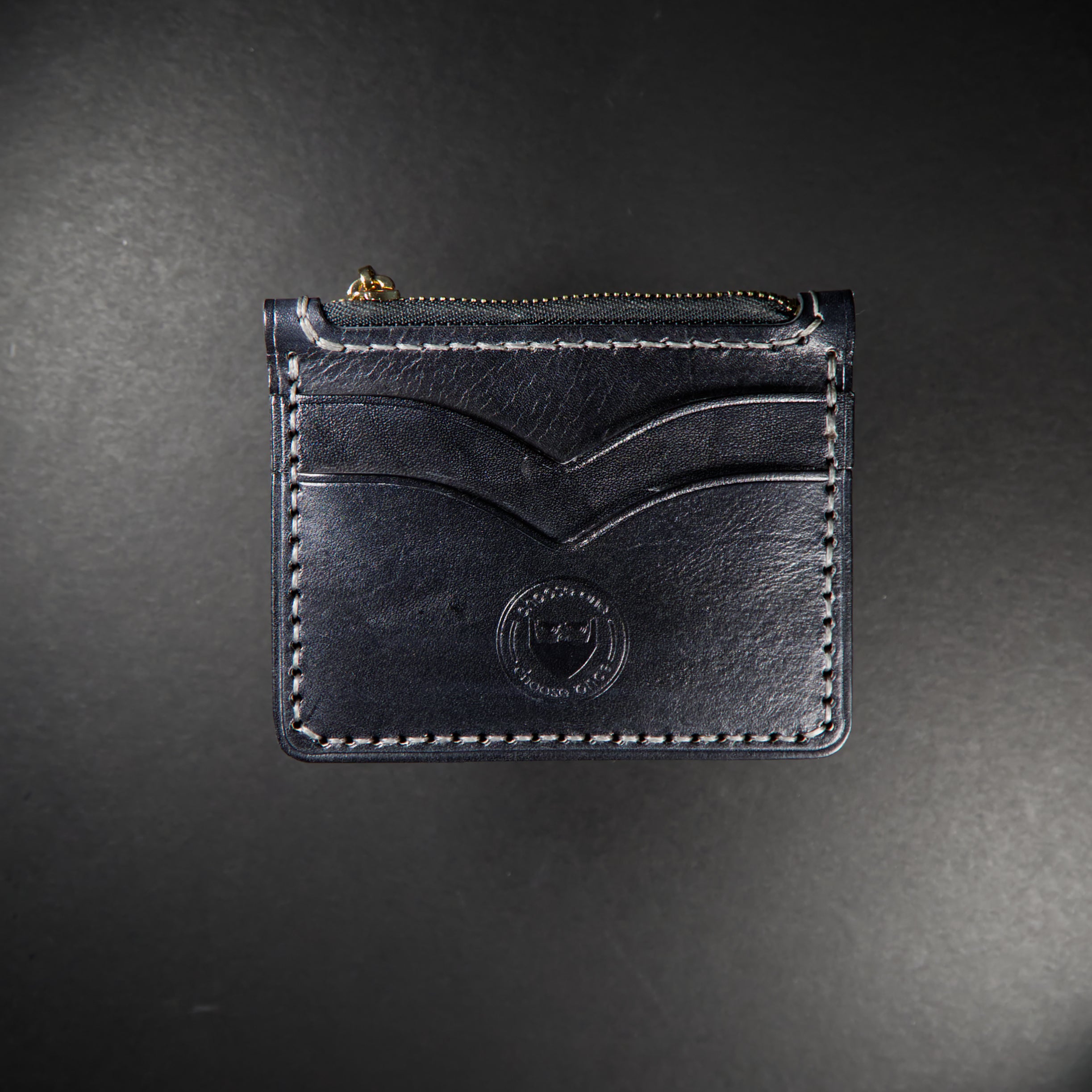 No 23 - Mini Purse Handstitched
Unlike every other wallet you ever owned, I am 100% handcrafted with the highest quality vegetable tanned leather."
Details
Small zipped pocket at the top and two card pockets on each side.
Each card slot holds easily two cards. We recommend to insert one card in each slot for the first couple of days, until the leather stretches a small bit. In time, as the leather softens up, you will be able to insert up to three cards in one pocket.
Dimensions (approximate)
9 cm x 10,5 cm x 0,5 cm (L x W x D)
Before you purchase
You are about to purchase a product 100% made by hand using the most natural treated and highest quality leather available on the market.
As you know, leather is cow hide and like all skins it has individual characteristics given by the past life of the animal. These can be healed scars, veins and wrinkles and they are exactly what makes the product unique and gives it the beauty you deserve.
Refined owners cherish these signs when purchasing natural vegetable tanned leather products, painted by hand. Each piece of leather is unique and as we strive to deliver uniformity, this is not always possible especially since we paint our products by hand and they are made to order.

Delivery note
Since this is a 100% handmade product and it is made to order, the stock may vary. We will get in touch with you in case your delivery takes longer than expected.
Designer: The Handcraft Bandit
No 23 - Mini Purse Handstitched