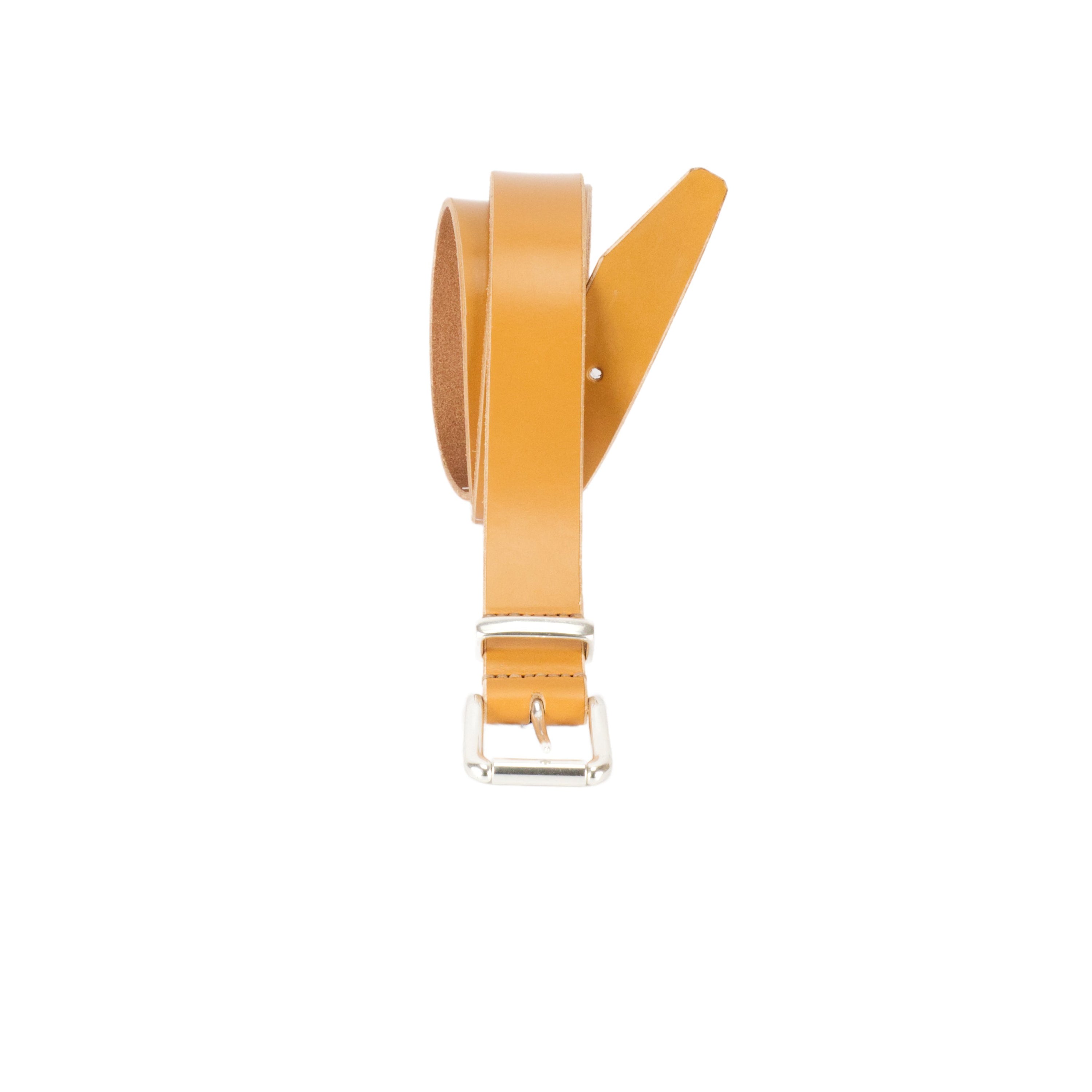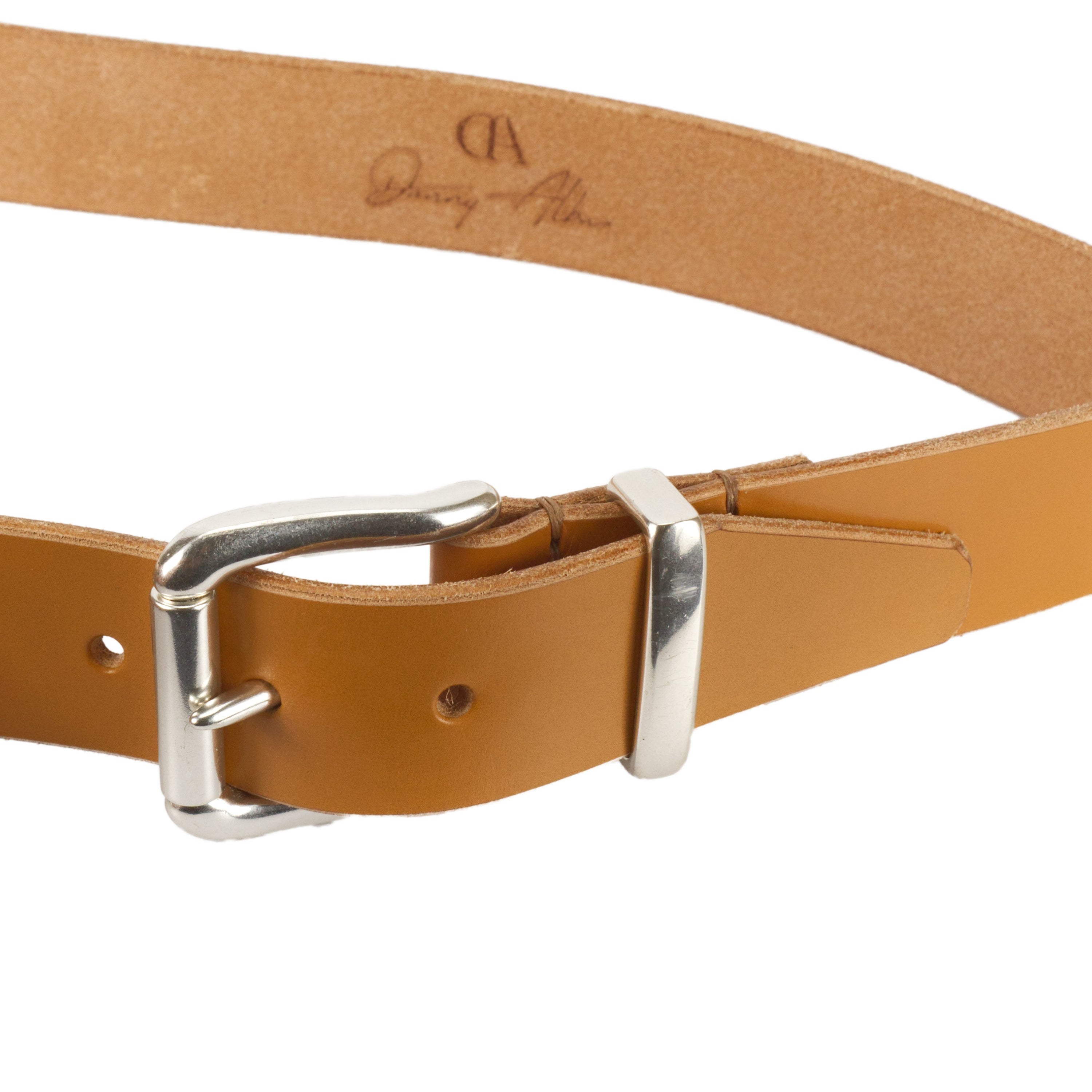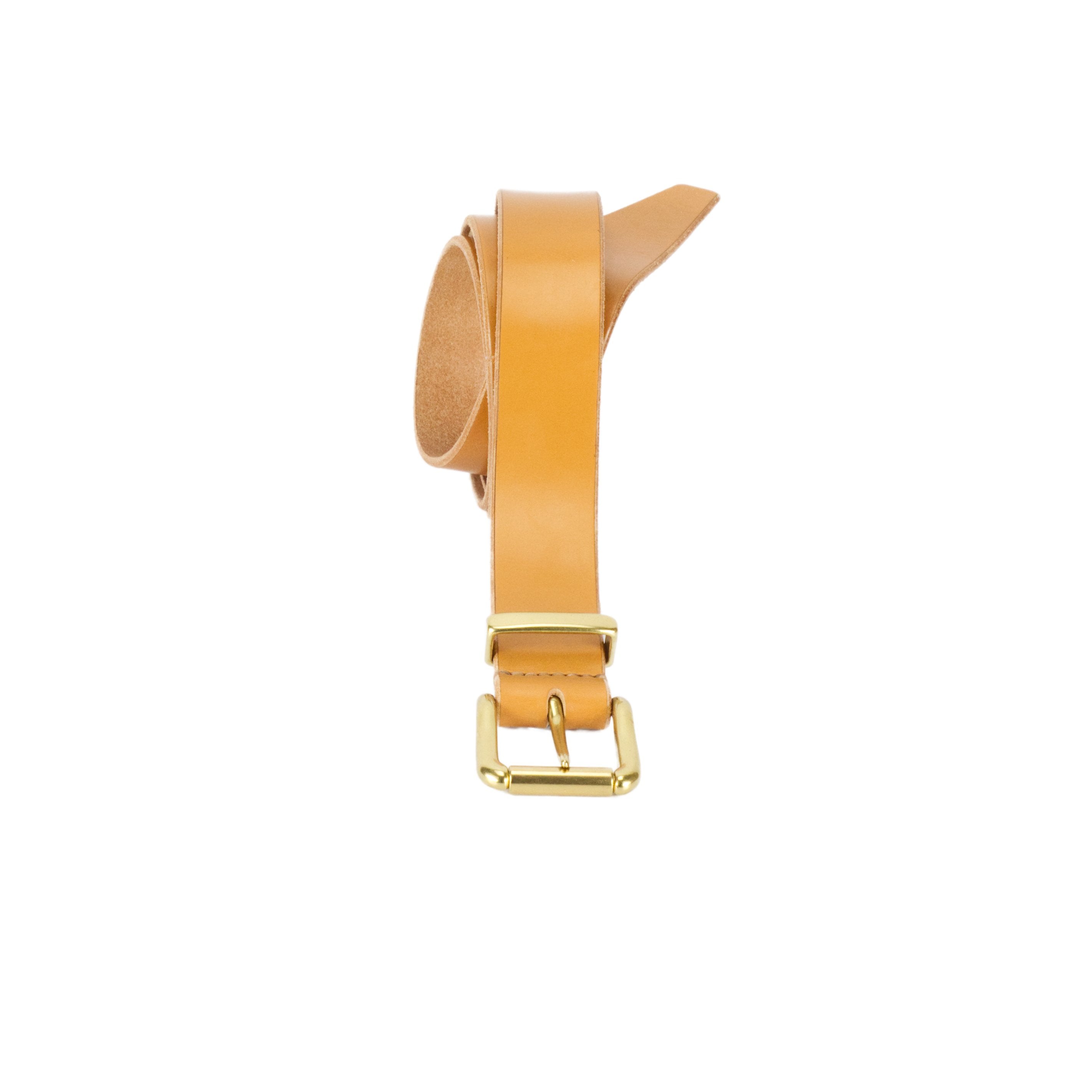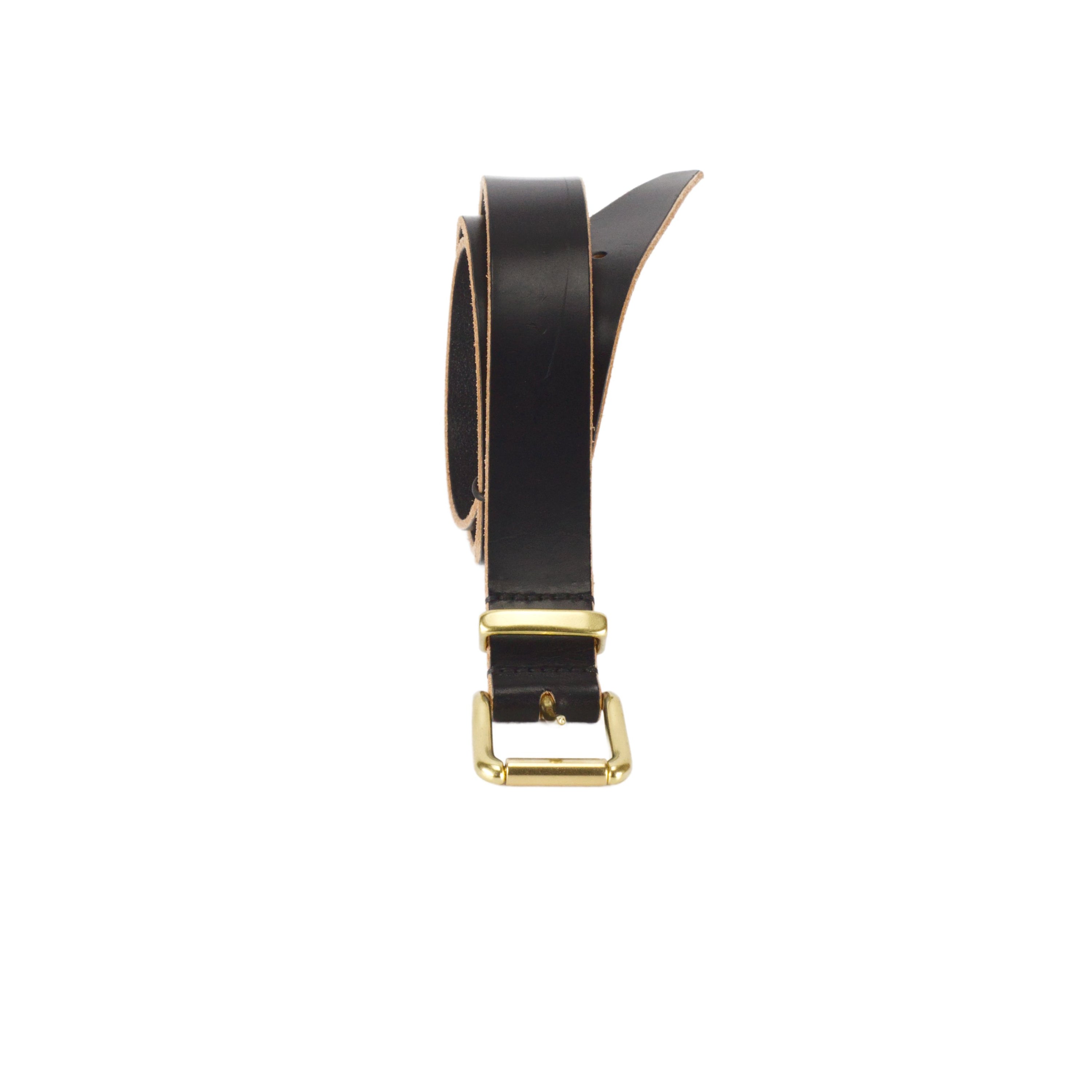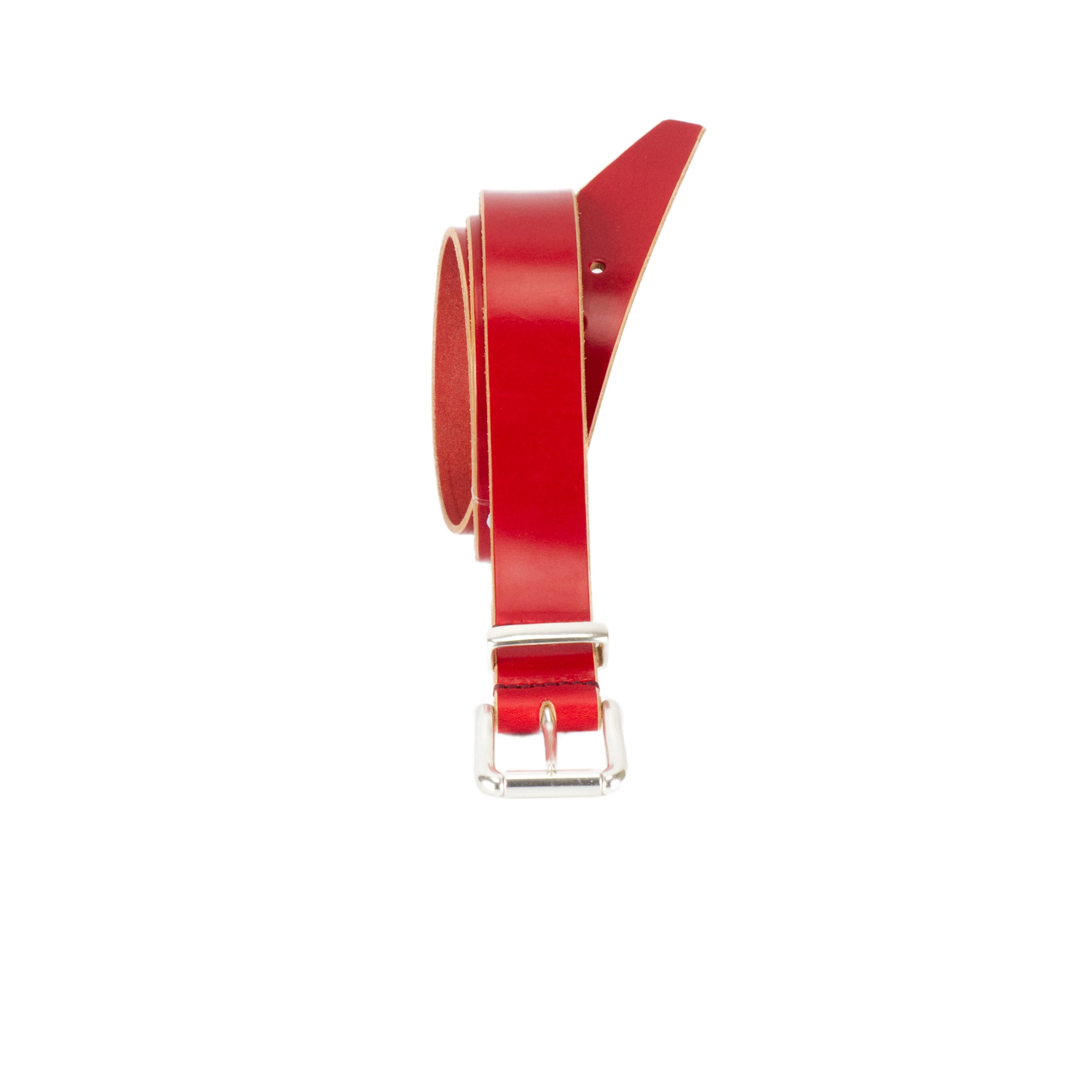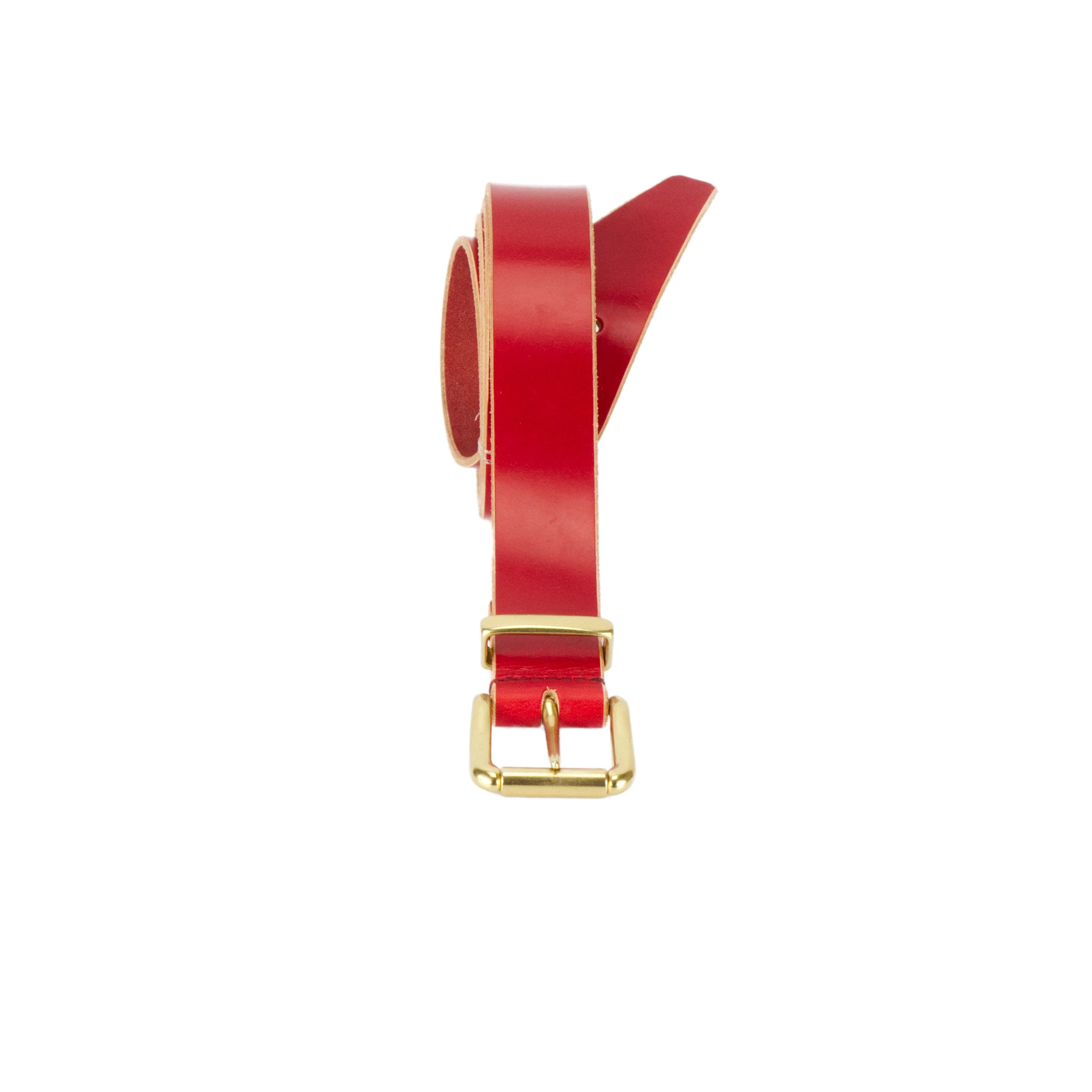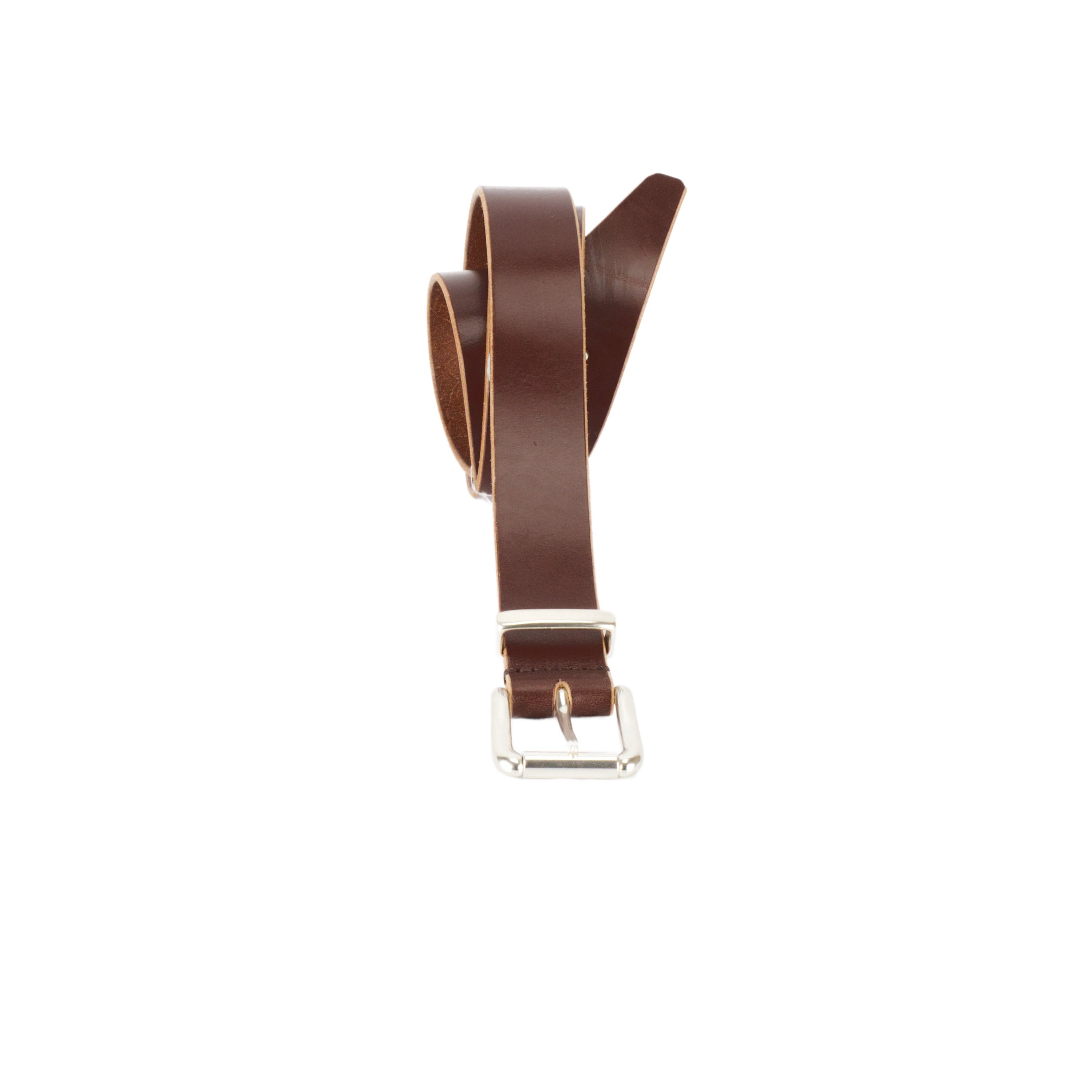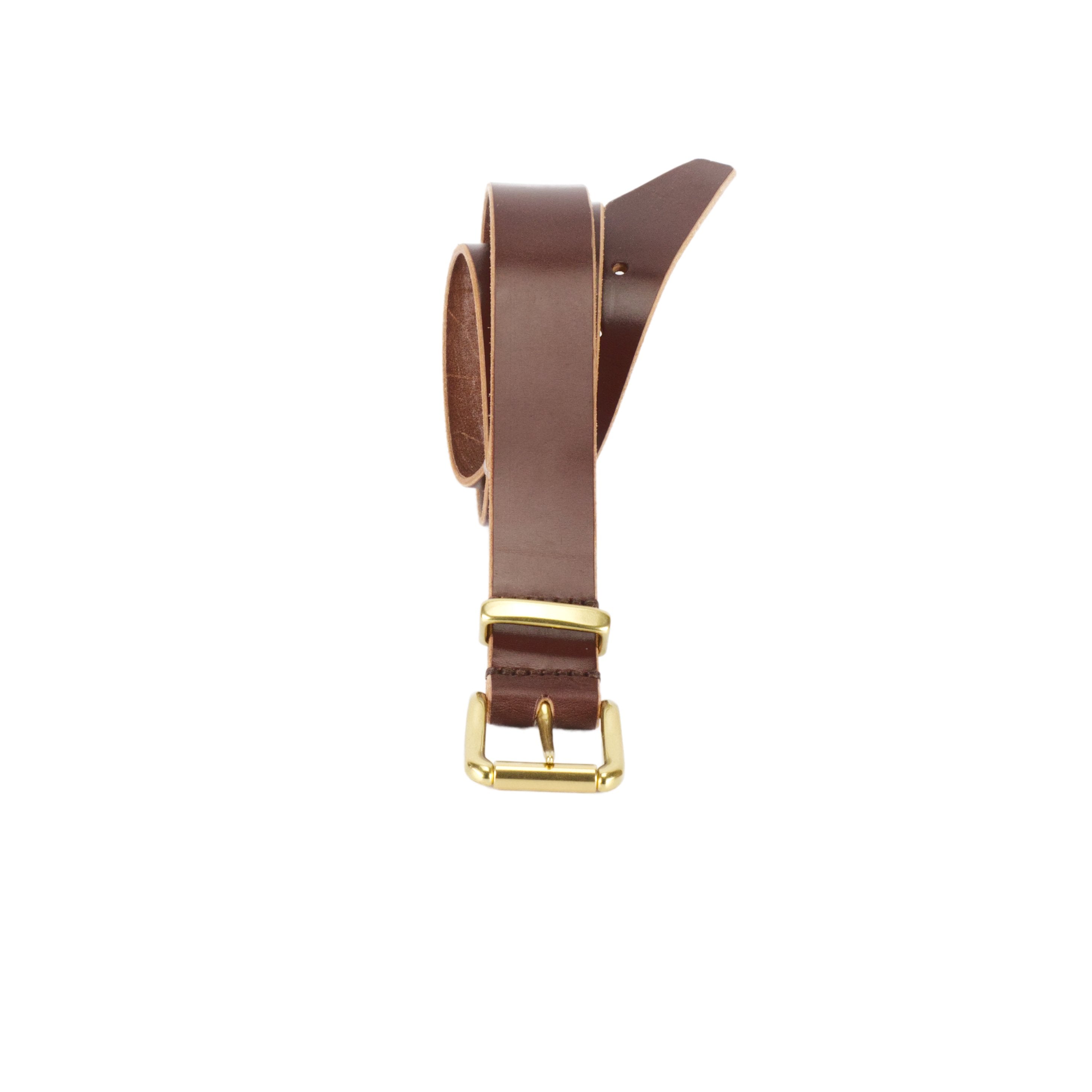 I am delighted to see that I caught your attention! Allow me to introduce myself.

I am a smart-casual unisex belt, handcrafted from sturdy English bridle leather. 
Embellished with a solid buckle and a neat- artistry hand stitch. I am not just a simple belt, I was created to be your life companion. Dare to wear me every day, and with time, my appearance will be more stylish, and I will earn a substantial softness. How to reveal your care for me? Treat me with love and read the FAQ.
I am confident that I will add a sophisticated touch to your outfit.
My details are
Size: custom length x W 4 cm
Buckle width: 4 cm
Designer: Danny Albu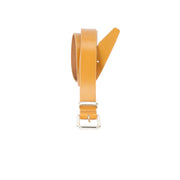 Awesome No 4